Pahiño and Real Madrid before Di Stefano.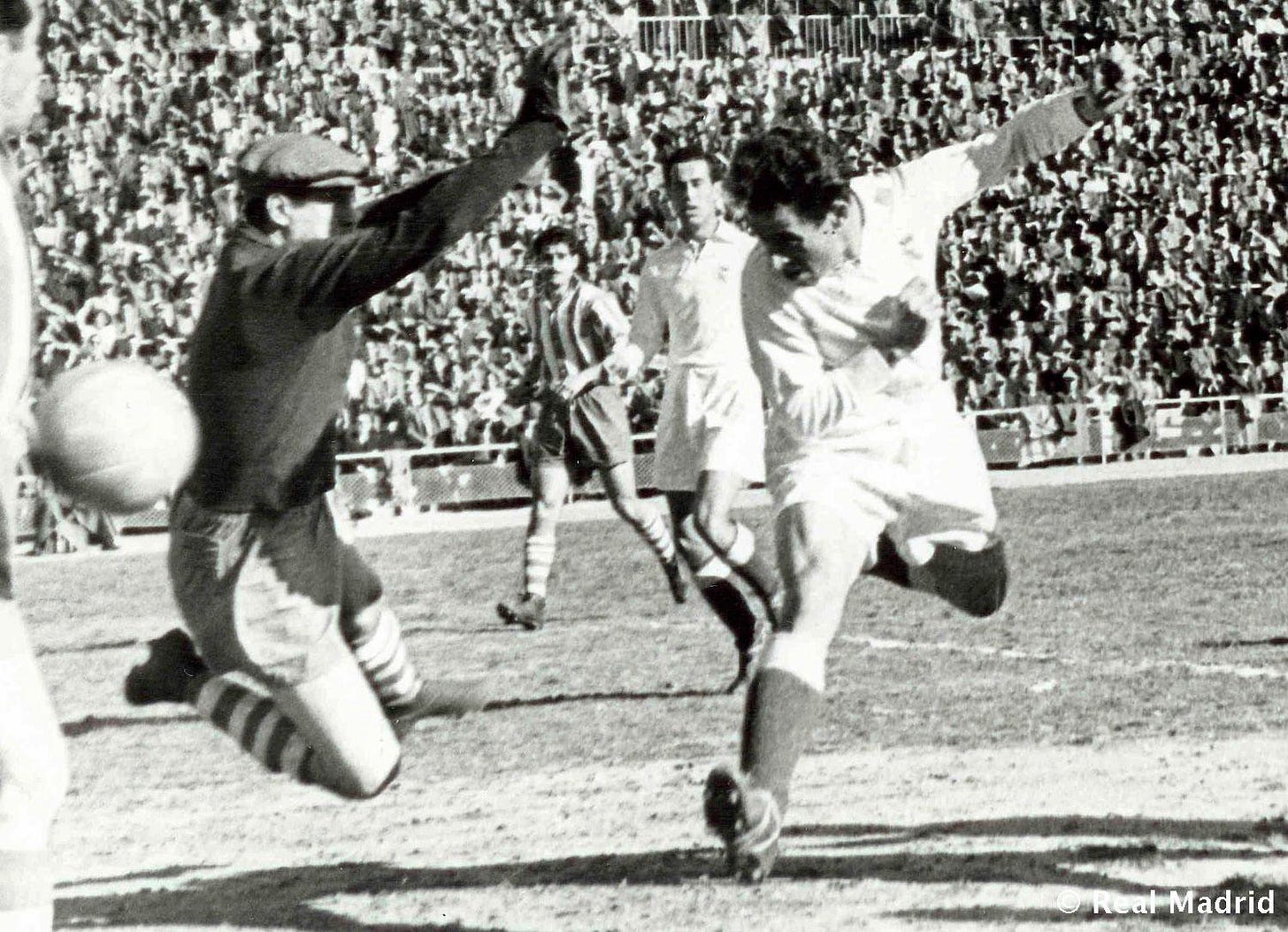 For Real Madrid, history is split into two eras, before Alfredo Di Stefano and after Alfredo Di Stefano, such is the definitive effect the Argentine had on the club. Now long accustomed with winning and celebrating victory, the dark ages of before Di Stefano arrived are rarely discussed, let alone celebrated. Real Madrid would like its fans and the world to believe that it has only ever known success and projects this image rather successfully.
Of course, viewing the club's history like this is simplistic and often ignores wonderful and interesting figures in Real's early history. One such character was Manuel Fernández Fernández, more popularly known by his nickname Pahiño.
Pahiño was born on the 21st of January 1923 in San Pelayo, Valladolid. As a child, Fernández fell in love with the ever more popular sport of football, joining two youth teams in his teens.( Navia and Arenas de Alcabre). He would later sign for third side having grown unsatisfied with playing two games in a weekend. Pahiño talent up front eventually caught the eye of Celta Vigo and the Galicians signed the then 20-year-old in 1943, having won the young forward's interest over Salamanca as they couldn't promise Pahiño that he'd avoid military service playing for them. At Celta, Pahiño set himself as one of the best forwards of his era, guiding the Celtics back into LaLiga after relegation in his first season. In 1948, he won the Pichichi award with 23 goals and also helped the Celts reach their first Copa del Rey final which they lost to Sevilla.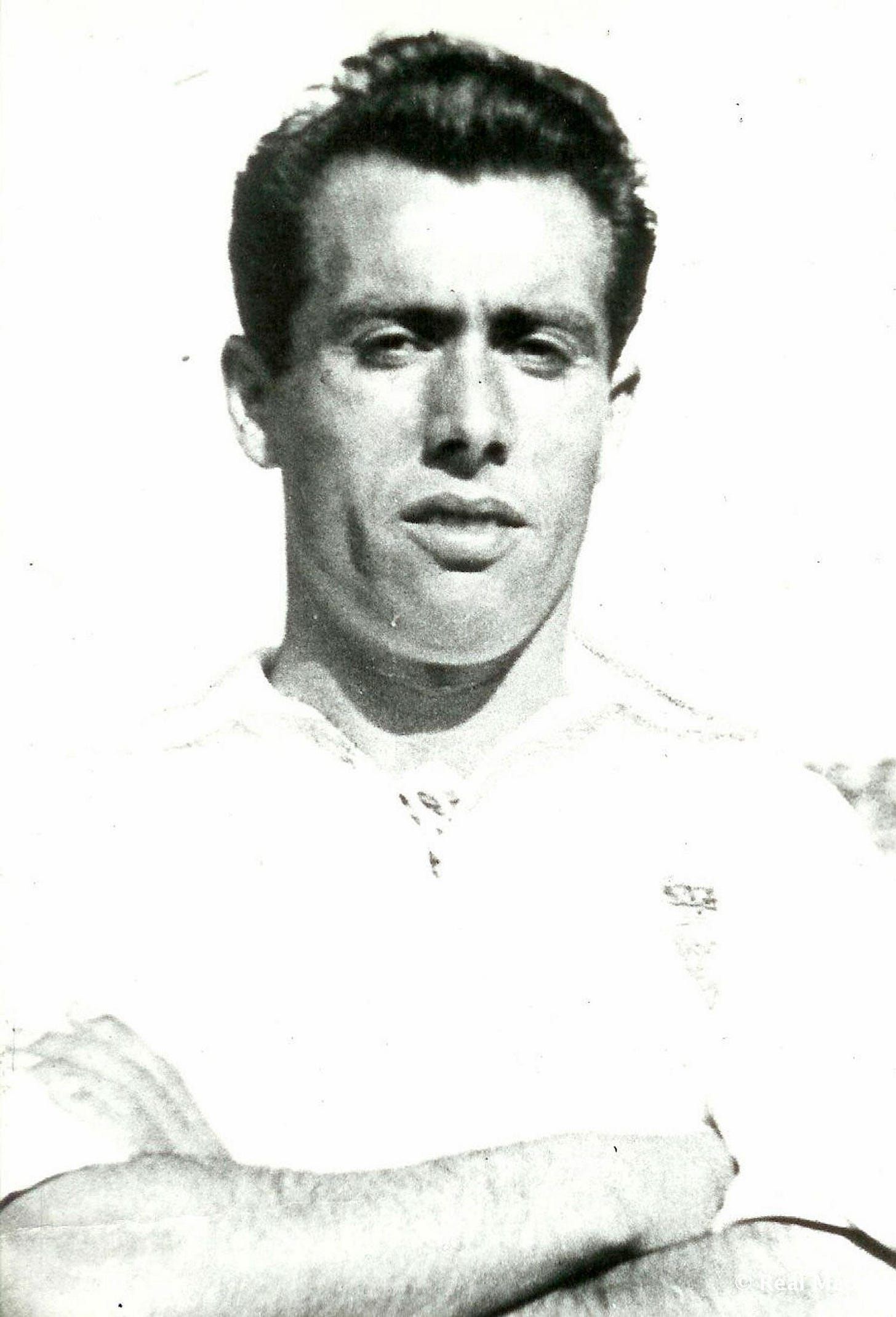 Pahiño had spent the preceding summer offering his services to Sevilla, Valencia and Real Madrid and was only convinced to stay at the club just before the first game of the 1947–48 season, so after a standout campaign, Celta's star forward was unlikely to stick around, especially when Real Madrid came calling. It was a double whammy for Celta who had lost Miguel Muñoz to Los Blancos the same summer, but for Pahiño, it was a dream come true.
"Coming to Madrid has always been my dream," he said on joining Real Madrid, "since I can remember, I dreamt of being a footballer, the move from Real Madrid to Vigo was, for me, simply the image of the best football and the best behaviour on the field, which interests me as much as the kind of football that is practised." Pahiño often found himself as the only bright spot of Madrid's season and his individual successes came in stark contrast to the club's fortunes. Having finished third with 20 in his first season at the club, Pahiño won his second Pichichi in 1951–52 with 28 goals, he was the second player to win Spain's top goalscorer award in All White. It was an impressive feat, not least considering some of LaLiga's best forward were in their prime during the early 1950s.
He followed the 1951–52 season with a 19 goal return the following campaign, his last for the club after Santiago Bernabeu refused to renew his contract for anymore than year ( in keeping with the club's policy over the contract renewals of player over 30). Pahiño departed for Deportivo la Coruna as Madrid's all time top goalscorer with over 100 goals, leaving his number 9 jersey to the man who would later overtake him. "It was a shame not to be able to play with Pahíño," Di Stefano would later say, "because together we would have scored a heap of goals".
Pahiño would enjoy a modestly successful stint at Depor, bringing his LaLiga tally to well over 200 by the time he moved to second division side, Granada, helping the club back to LaLiga before retiring in the summer of 1957. The Spanish forward's goal scoring exploits have long been eclipsed at Real and LaLiga, yet he remains among the club's best strikers despite only playing five seasons at Madrid.